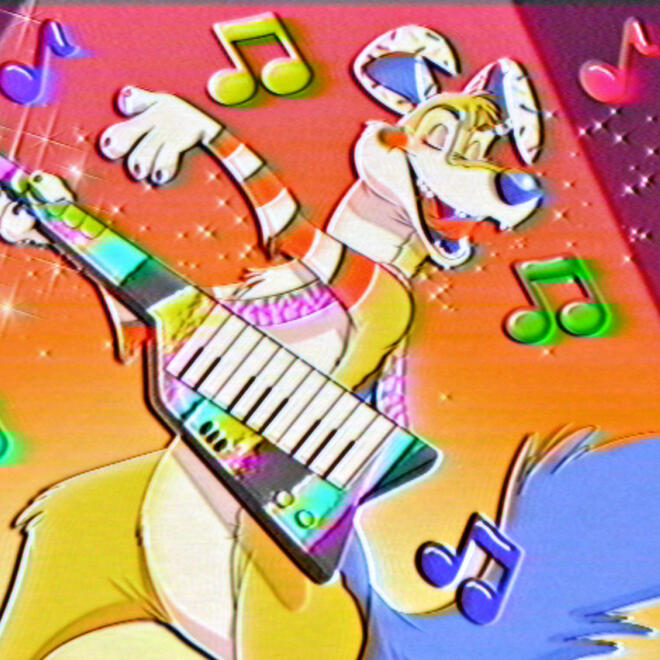 Sunday's Playzone
---
Hello! My name is Sunday. They/Them, Agender, 31 y/o. I'm a full time artist and I specialize in adorable animals done up in a vintage, fuzzy 80s/90s style. I also love recreating art styles from various cartoons.
Commissions are Open!
---
Commissions are: Open!
---
Hey!
Are you interested in getting a picture done with a super speedy turn around time? Then you should consider opting in for an artistic freedom piece! They do not come with work in progresses and I will not make changes to the final piece (unless I made a mistake). But in exchange, I can have your commission done in as little as 2 days! Plus you get 10% off! Just make sure to select the artistic freedom option while filling out the form!
Note! Only choose this option if you are okay with a bit of artistic freedom. You are free to give some prompts and ideas for the piece, but some things may be altered! Such as posing, expressions and placements.
---
Fake Screenshot Effect
Excluding Poster and VHS Cover commissions, every picture comes with a free, "fake screenshot" edit. Commissioners get both a copy of the original as well as the screenshot version.Before - and - After
(You will get a copy of both!)
---
Icons:
Colored Icons $40
Cartoon Shading Icons $45
Full Colored Icons $50Animated VHS Effects: + $10
(Comes with non animated version as well)
---
Character Image:
Headshot: $40 colors, +$5 cartoon shading, +$10 for full shadingHalf Body: $75 colors, +$10 cartoon shading, +$15 for full shadingFull Body: $100 colors, +$15 for cartoon shading, +$25 for full shadingPrices are per character!
All pictures come with either a free, abstract background inspired by the 80s-00s, or a screenshot!
---
Posters:
~Images made to look like 90s styled posters and/or magazine/book covers. Each piece comes with one fully colored/shaded character on a retro themed background. Every poster also comes with a faux printed version as well as a textureless copy. Limited to 3 characters.
You are free to give me inspiration, but I will be designing the backgrounds to make sure they fit the theme and don't clash with your character(s)!
Name on poster is optional!
-
Poster: $120
Extra Character: +$100 each
---
Fake VHS Covers:Images made to mimic the look of a retro VHS cover. Comes with 1 colored and shaded character, a free screenshot background, and design layout by myself. You will receive a copy of the image, without the cover designs as well as the finished cover. *Note: I will require some background info on your character. I may request help for tag lines and titles.Cover: $120 colors, $150 full shading
Front, Side(s) and Back Cover: starts at $260/$325
Extra Character: +$100-125 each
You choose the design: +$30
Custom Background: see below for more info and prices
---
Banners:~Banners for any need! Twitter, Furaffinity, personal websites. Anything you'd like!
By default, all banners come with a name and a half body / near half body drawing of your character. Other characters, backgrounds, full body, etc all cost extra! ~
Name on banner is optional!
Banner: Starts at $75
Cartoon Shading: $10+
Full Shading: $15+
Extras: Feel free to ask!
---
Logos:Note: These don't have to be used exclusively for logos. You can use them for reference sheets, banners, badges, or watermarks for art!
Logos are non vectored PNGs. All logos come with a high res version as well as a retro, vhs version. Logos also come with up to 1 large revision and 2 smaller revisions for free.
Artistic Freedom Logo: $70+
Simple Logo: $80+
Logo: $100+
Complicated Logo: $120+
---
Hand Drawn Backgrounds:All hand drawn backgrounds come with shading to give off that authentic cartoon feel. Please specify if you do not want shading! It will not reduce the price of the image however.Partial Background: $20+
Simple Background: $50+
Detailed Background: $60+
---
Mimicking an Art Style:
Limited to wide spread media. I will not copy the art style of other artists.
Prices vary wildly! Make sure to ask me for prices!
---
Character Designs:
Artistic Freedom Design: $70
Commissioner helps with design: $80+
Artistic freedom designs mean you give me a species and a theme/color scheme, and I do the rest! No WIPs and no changes.
TOS:
---
- By commissioning me, you are agreeing to my TOS.
- You must be of legal age to commission me (18).
- I only do sfw art.
- I may refuse a commission if I find the idea too kinky. Even if it is technically sfw.
- Please have your idea ready before commissioning me. I simply do not have time to discuss ideas.
- All prices are in USD
- I always take payment before starting.
- I have the choice to refuse service or give a refund at anytime.
- I will not tolerate rude behavior. I will not hesitate to refund a rude commissioner.
---
Artist and Commissioner Rights:
If you do want to repost it, I do require a link to the original upload as well as credit. This is to ensure I am both given the credit for the work I did, but to also not confuse others on who the original artist is.No I will not remove my watermark!.You may not make a profit off of my art at all. This means using it to make merchandise, fliers, or ads. That is, unless you pay a merchandising fee. If you want to commission a piece to be used for profit, let me know and we can discus fees.
---
Waiting Time and WIPs:
I usually on average take 1-4 weeks to finish a commission. If I think it might take me longer than 4 weeks to complete a piece, I will let you know..I only give one WIP at the sketch stage to make sure you like the pose, expression and tone of the piece. Once you okay the sketch, I finish it with no further WIPs. If you would like additional WIPs, please make sure to ask. Keep in mind though, additional WIPs will make your piece take longer!.I'm not a mind reader. It is very important that you always give me clear instructions and accurate references. I will not make changes if the commissioner leaves out info or gives me bad references. I may even charge an additional fee if I must restart the entire sketch..I will change any mistakes I made. Unless I was never informed or given a proper ref..I retain all rights to the work I do. What this means:- I may post the image wherever I please. Unless the commissioner pays a privacy fee or royalties.
- I may sell art packs featuring the art with clear instructions that purchasing the pack does not include rights to the character or art. This includes informing purchasers that they may not repost the art. (Example: An art book featuring your commission as well as others.)
- *I will not remove the picture if you've had a falling out with someone in the image or do not want it public any longer.
- I may use the art as an example for future commissions and portfolios.
- You may not deface the image.
- You may not profit from the image..This does not mean:
- I am claiming to own your character(s).
- That I will resell your character or the image.
- I will sell the image as prints/shirts/etc.
---
Payments, Additional Fees and Refunds:
I usually send invoices through paypal, but I also accept:- Pokemon cards
- Etsy/Amazon/Ebay/Target/Starbucks giftcards
- Neopets NeoCash card codes.I will give a refund at anytime, so long as I have not given a WIP. I never spend the money until the piece is completed. If I have given you a WIP, I will only give you a partial refund. The refund being the work I have not yet done.- If I've done the sketch: 70-75% refund
- If lines have been completed: 50% refund
- If colors have been completed: 0-20% refundIf I have gone beyond flat colors, I will not be giving a refund. Any attempts to do a charge back will result in a block, having you black listed, and I will contact paypal to have my money returned..Rush fees: You may pay an additional 50% fee for a rush commission to be done in under a week. (done in 1-2 days).Privacy fee: You can choose to have me upload your piece anonymously without your name attached. Or I can upload it without mentioning it was a commission at all.If you do not want me to upload your image at all, I will charge you an additional $20. I do like sharing my artwork and using pictures for portfolios or examples. This is why I charge a fee.(NOTE): This does not include birthday pictures or pictures bought as gifts. I can wait to share a picture until the special day arrives. Just let me know beforehand.
---
Will and Will Not Do:
Will Do:
- Any species
- Humans
- Fanart
- Very simple robots and machines
- Mild gore and scrapes
- Character designs
- Mimic cartoon art styles (can do nearly anything).Will Not Do:- Sexual content
- Overly complex designs
- Armor unless extremely simple
- Complex outfits
- Hate art (this includes depictions of racial stereotypes, hate group imagery, and use of slurs)
- Mimic another artist's art styles
---
What I Enjoy Drawing:
Here is a list of the subjects and themes I enjoy most as well as things I am not very fond of. Please don't assume that I will automatically pick your idea if it contains these themes. As well as don't assume I will avoid themes in the "not not big on" section. This is merely here to help those looking for suggestions!
What I enjoy most:- Cartoony themes and actions
- Over the top expressions
- Neopets, Pokemon and Digimon
- Holiday themes
- Round/pear shaped characters
- 4 legged animals
- Magical transformations
- Webcore/Dreamcore/Kidcore themes
- Gothic and emo characters.Themes I'm not big on:- Patchwork transformation with lots of clothes ripping
- Drawing with more realism
- Non cartoony weapons
- Heavy sci-fi and cyberpunk themes
I often get asked how I achieve my old, "VHS" style. I'm not too good at explaining those things so I thought I'd make this page to help people!
---
Setup:Before I even start adding effects to my art, I always make sure to separate my character(s) from the background. This helps to give the image that cel animated look later on.1. Adding Noise
First thing I do once my image is done is open it up in Photoshop. You can recreate this in other programs such as Procreate, but PS is easiest for me!I make sure my character(s) and background are in their own group folders. Once done, I copy both folders and merge them into their own flat images. So you should have your character(s) and your background.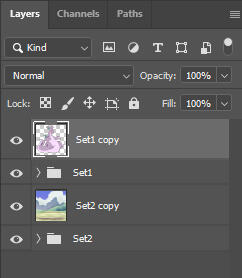 From there I select my character layer and go to Filter > Blur > Gaussian Blur. I Usually blur the image by 3-5% depending on the size of the image.
After that, I then go to Filter > Noise > Add Noise. Then, just like I did with the blur, I usually aim for 5% noise. Feel free to edit both layers as you see fit!Then simply repeat this process for background.Last, I finish it off by adding a small drop shadow on the character layer. You can do this by right clicking the layer > select blending > drop shadow.
2. Adding the Color BleedThis one is a bit tricky. For the most part, I follow this tutorial below:
click to be taken to the tutorial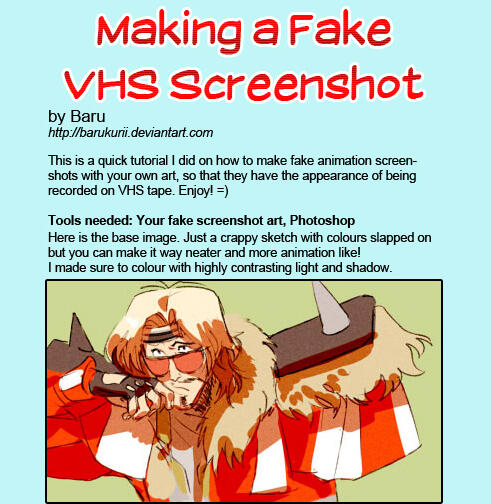 The only thing I change is that I add a second layer on top by duplicating the original character layer and moving it to the top of the layer stack. I then use the move tool to position the whole character slightly to the left or right. Once positioned where you like it, I add a slight motion blur at 0 degrees. It should look like this: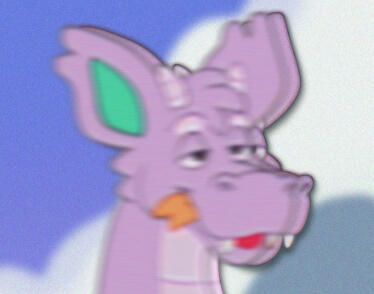 From there you want to set the layer to Lighter Color, and set the opacity to 30-45%.Then simply repeat those steps for the background. Once you're done, you can play with the saturation and vibrancy of the image. The final result should look something like this: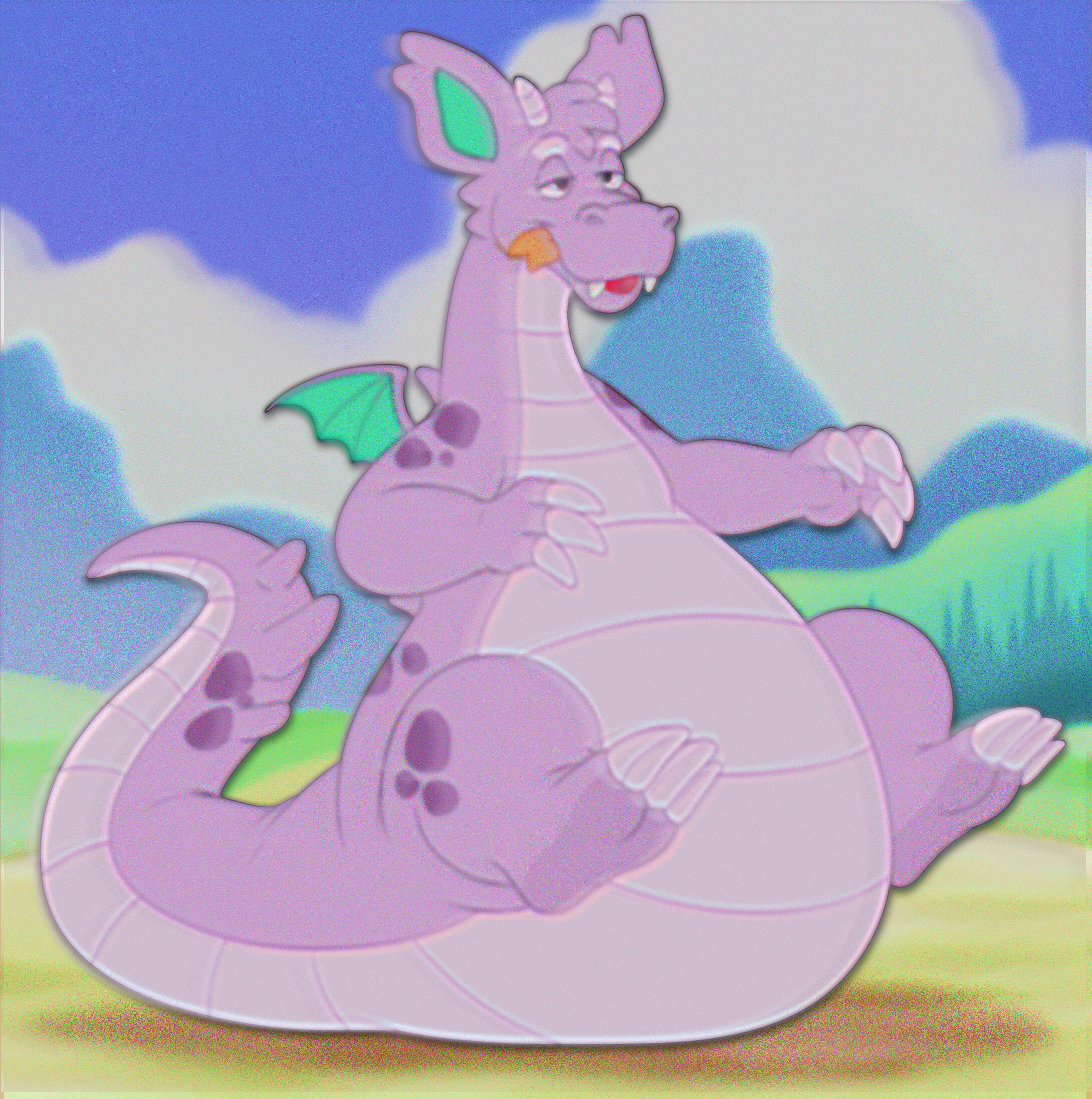 3. Adding FiltersThis next part is the hardest for me to explain. See, I rarely ever do the same thing twice. I usually experiment and try new things when working on personal pieces or gifts. Usually this means trying out different programs, apps and Photoshop effects. Down below I will list the programs I use as well as a few examples! Simply click the program's name to be taken to the source!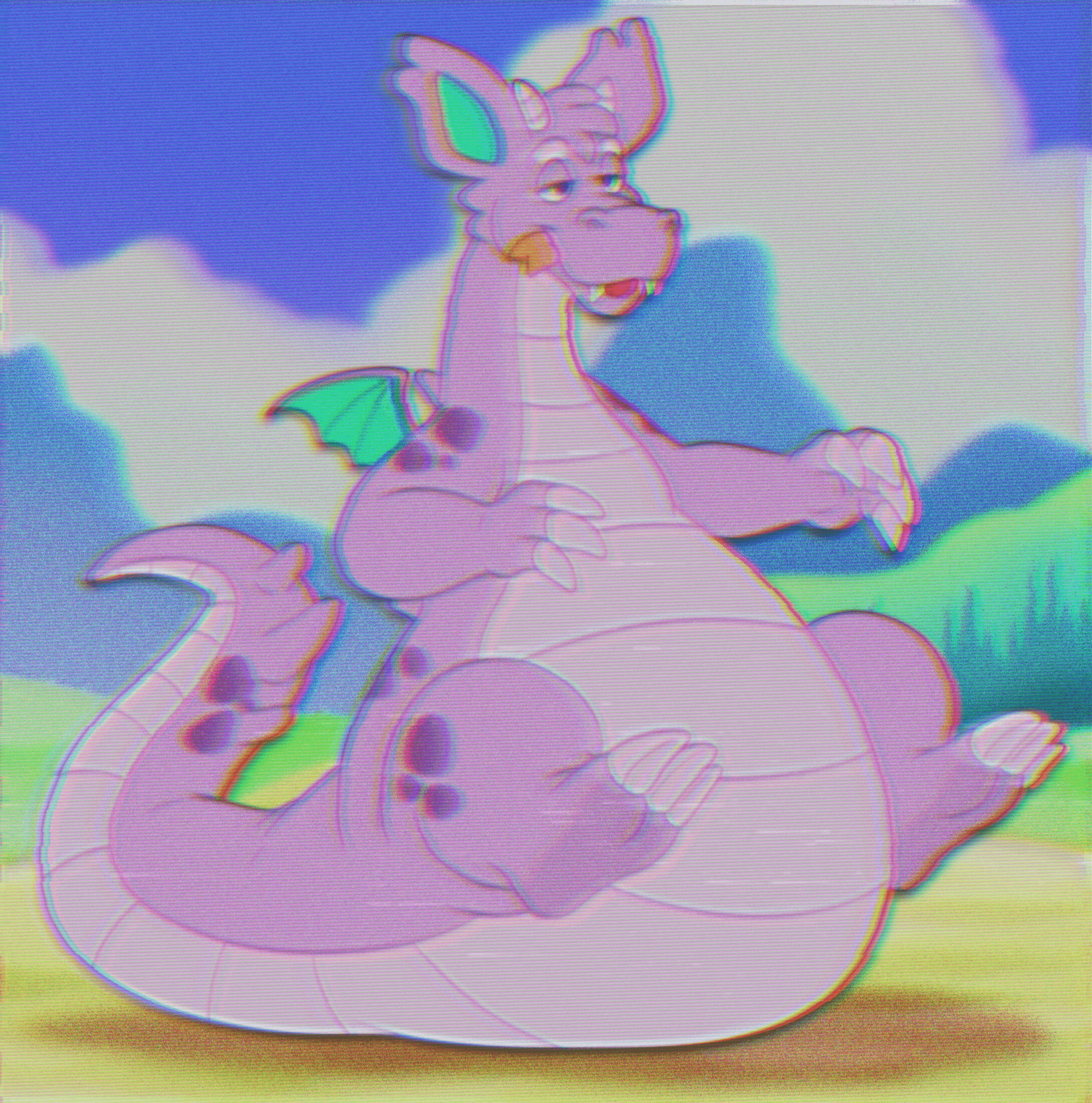 VHS Tape 01 - Photoshop Effect: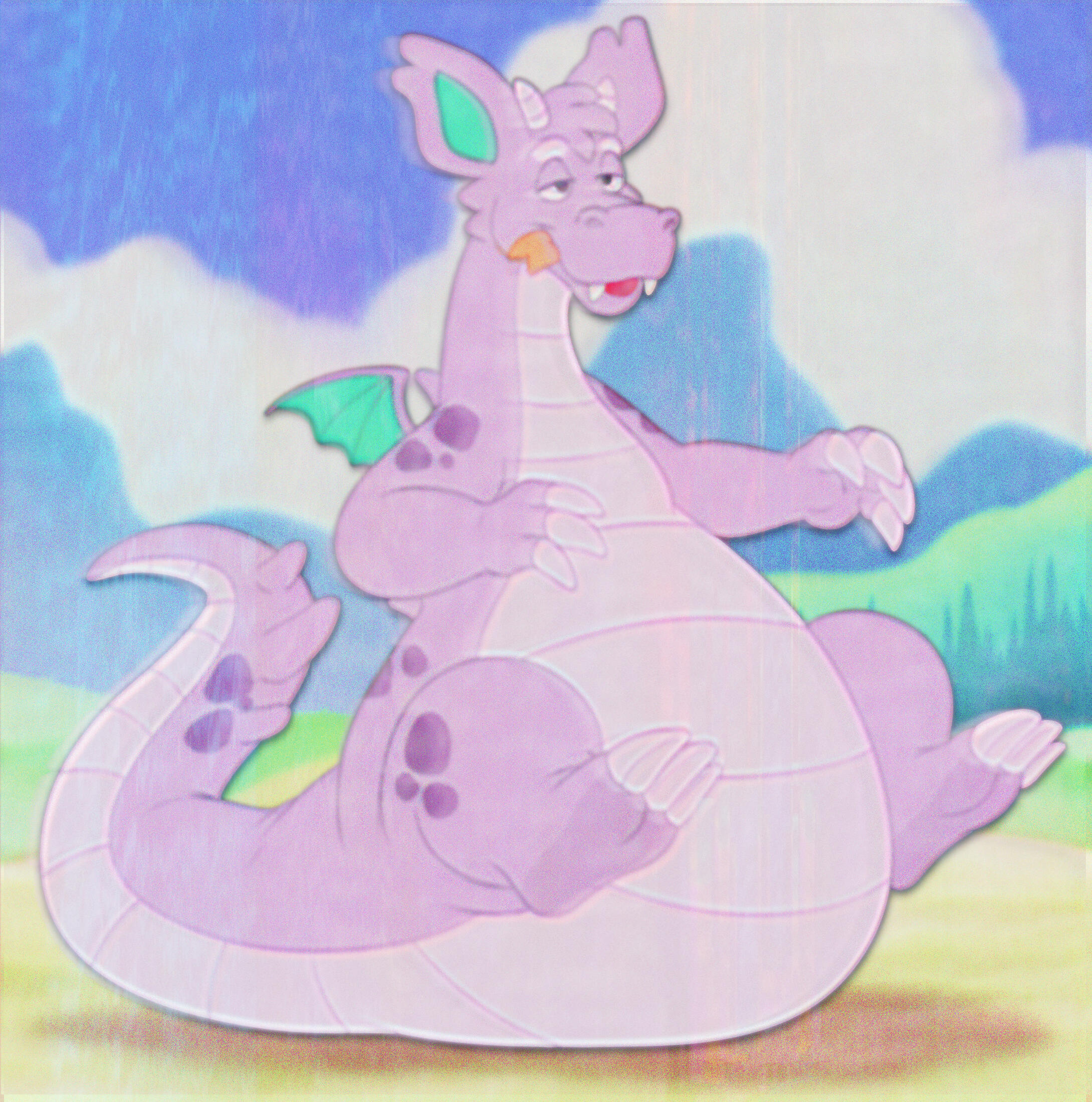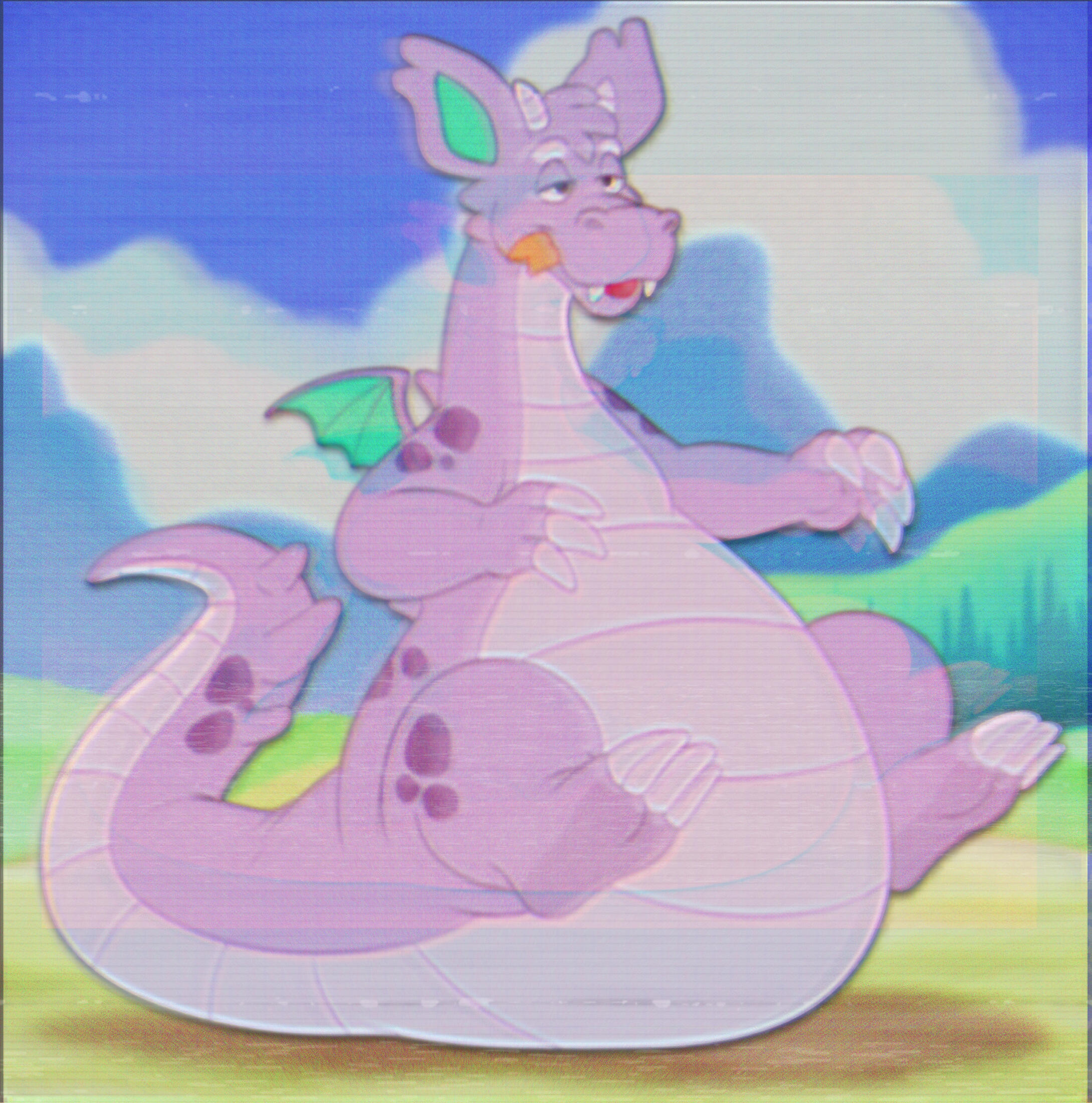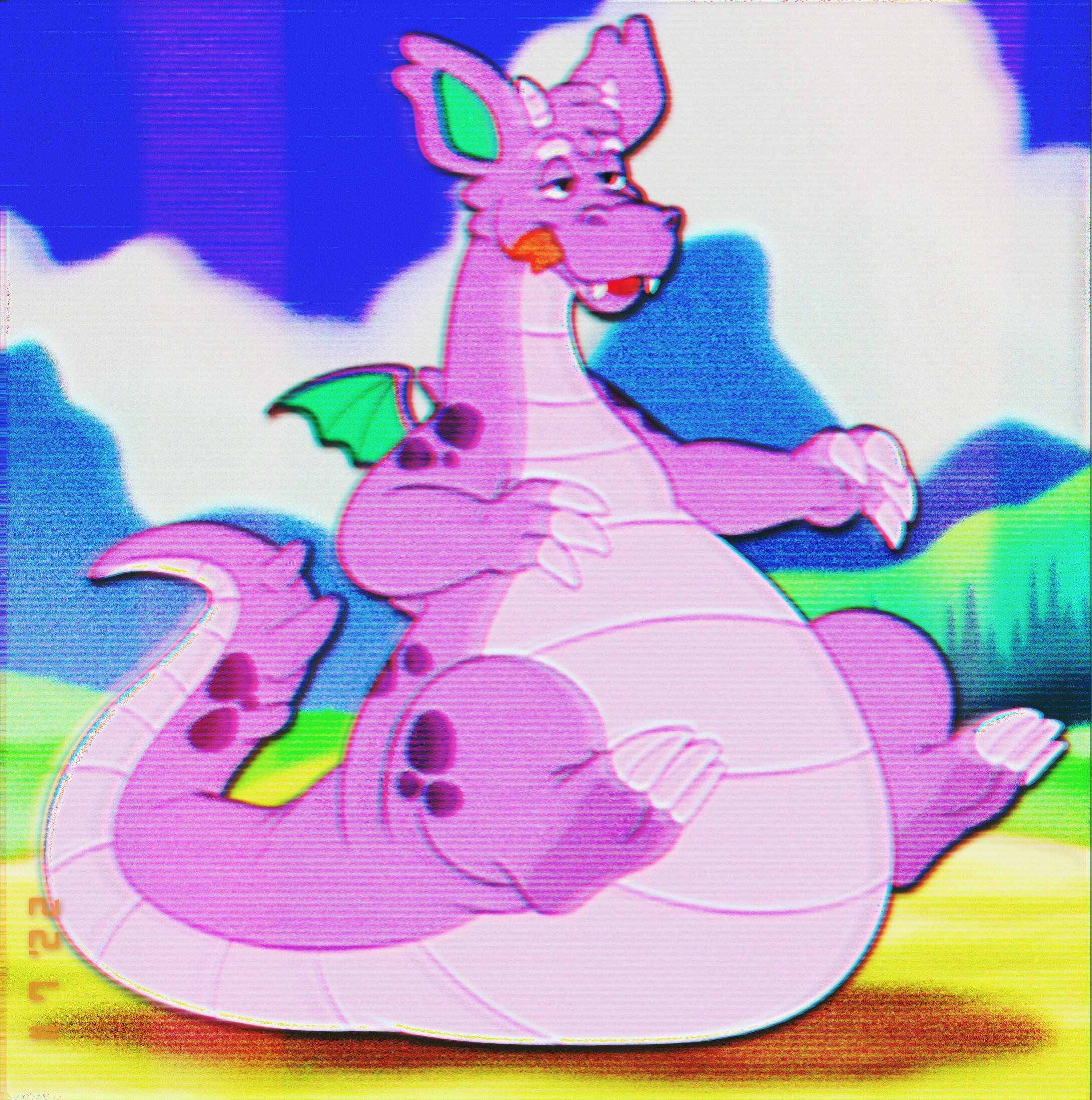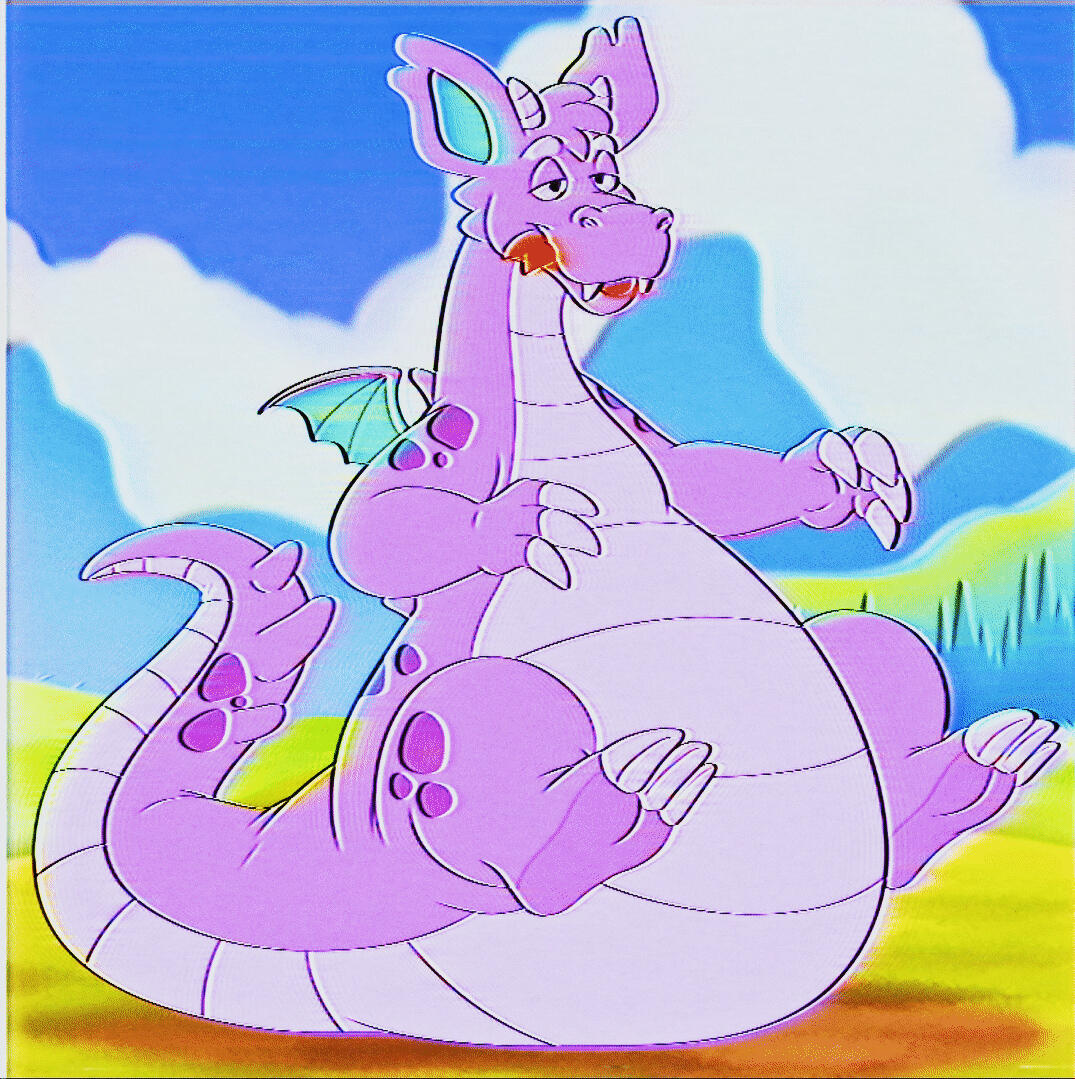 You can then either copy these and then touch them up more in another program, or leave them as is! Sometimes I run the whole image through 2-4 different programs before I'm fully satisfied. It can be a long process!Here are some other programs, apps and effects also use from time to time. Just find what works best for you!- VHS Tape
- 1984 Cam
- Old Tape Analog Effect
- Glitch Lab